22 Mar

Tuesday Teaser.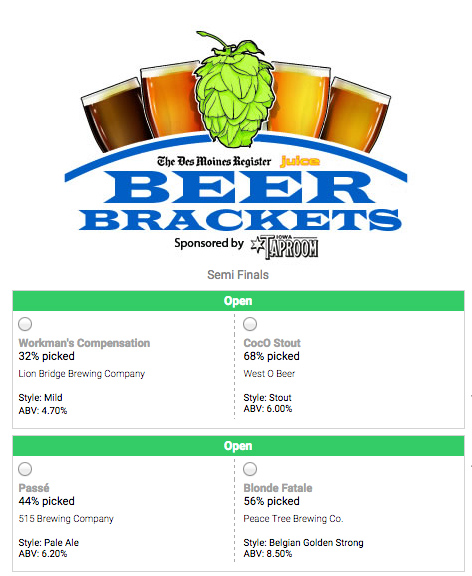 It's not every day we find ourselves in the semi-finals, but here we are. We picked up the Dark and Malty category, and now we are in it to win it. So, for the love of beer, get yourself over to the Des Moines Register's Beer Brackets and vote for us, please (even though this is a friendly competition and we love our rivals and their beers. Really.)
In other news, it's World Water Day 2016 and we also love water, especially West Okoboji water. And this weekend is the Oak Hill Marina March Madness Mayhem "After Party" at West O (tours and discount pints, yo.) Followed by live music with the Wright County Rambler. The first full weekend of spring is shaping up to be a great one. See you there.
And there's more: we are scouting for both a Production Assistant, and a Tasting Room Assistant Manager. It all rolls out later on Wednesday from our newsletter. Make sure you are signed up. Cheers, everyone.