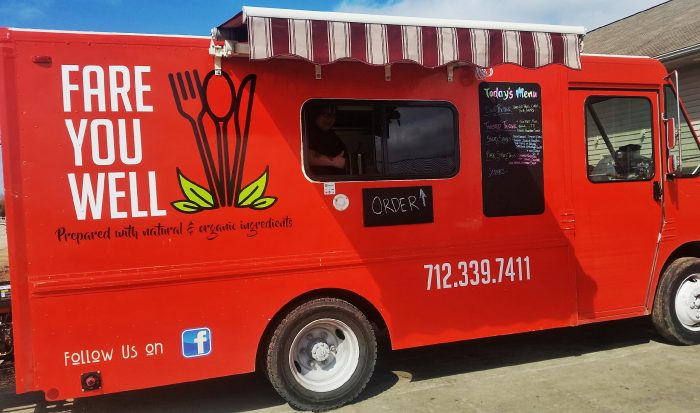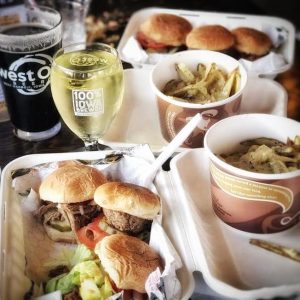 Do we have food in the tasting room? DO WE HAVE FOOD! While West O Beer is not a restaurant, on select days, it's a very short walk to a food truck or stand in our own parking lot.
THIS WEEK (May 21-27):
THE BURRITO STAND on Tuesday, 5-9.
FARE YOU WELL  on Wednesday opens at 5.
THE BURRITO STAND on Thursday, 5-9.
FARE YOU WELL both Friday 5-10 and Saturday (THE WEST O BIRTHDAY BASH) noon to 10.
Otherwise, make it yourself and bring it, order off the menus we have on hand for delivery, or simply make a quick run to one of tons of very excellent eating establishments nearby. Knock yourself out, please, and savor that mix of award-winning beer with the food of your choice.
And while you're deciding, we have peanuts.