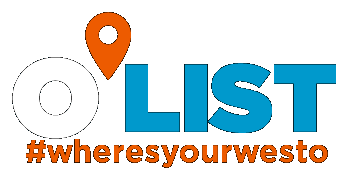 Not on the A-List? Phttt. Our O-List is better. Let us know where you see West O Beer out in the wild, because we want the best, most up-to-date list as possible of where to find West O Beer. Email us [olist at westobeer dot com], make a post on our Facebook page, send us a Tweet, share with us on Instagram, comment below, and do that hashtag thing #wheresyourwesto. Photos are good too. A live human will get your report filed here. Because you want your friends to find us. We do too…so tag away. (Bonus: every week we're randomly throwing out some shirts to beer reporters.)
Iowa by county: Dickinson, Adams, Blackhawk, Buena Vista, Carroll, Cherokee, Clay, Crawford, Dallas, Emmet, Guthrie, Hancock, Ida, Johnson, Kossuth, Lyon, Mahaska, Marion, O' Brien, Osceola, Palo Alto, Plymouth, Pocahontas, Polk, Pottawattamie, Poweshiek, Shelby, Sioux, Story, Winnebago, Woodbury, Wright,
BOLD: Found in the wild by beer reporters or direct report from stores.
PLAIN: Info from distributors.

Dickinson County
West Okoboji/Milford: West O Beer tasting room (of course), draft & bottles
Milford: Outback
Okoboji: Fisherman's Wharf
Spirit Lake: HyVee Wine, bottles
Spirit Lake: HyVee Foods, bottles
Milford: Okoboji Ave. Liquor, bottles
Spirit Lake: Fareway, bottles
Arnolds Park: Great Spirits Wine & Liquor, bottles
Milford: Dynos 15, bottles
Spirit Lake: Forbes Liquor Locker, bottles
Arnolds Park: Captains Getaway, bottles
Spirit Lake: Expo Center, bottles
Milford: Boji Junction, bottles
West Okoboji: Oh Shucks, bottles
Okoboji: Lighthouse Bar & Grill, bottles
Arnolds Park: Dry Dock Lounge, bottles
Arnolds Park: Table 316 Steakhouse, bottles
Wahpeton: Kazarellis at Millers Bay, bottles
Lake Park: Silver Lanes, bottles
Lake Park: Stans Corner, bottles
Arnolds Park: Boondocks, bottles
Arnolds Park: Boji Nites, bottles
Okoboji: Tweeters, bottles, draft
Okoboji: Minervas, draft
Arnolds Park: The Ritz Bar & Deli, draft
Arnolds Park: The Gardens, draft
Spirit Lake: McKeens 2nd St. Pub & Grill, draft
Spirit Lake: Remingtons LTD, draft
Arnolds Park: Chaplins, draft
Milford: Millcreek Lounge, draft
Arnolds Park: Lux Martini Bar & Club, draft

back to top
Adams County
Corning: HyVee 1083 Corning, bottles

back to top
Blackhawk County
Cedar Falls: Happy's Wine and Spirits

back to top
Buena Vista County
Storm Lake: Boathouse, bottles
Storm Lake: Kings Pointe Waterpark, bottles
Storm Lake: HyVee Foods, bottles
Sioux Rapids: Sioux Food Center, bottles
Storm Lake: Boz Wellz, bottles
Storm Lake: Puffs, bottles
Storm Lake: Fareway, bottles
Storm Lake: Als Liquors, bottles
Storm Lake: Lake Avenue Lounge, draft

back to top
Carroll County
Carroll: HyVee Wine & Spirits Pils, Red, Holy L, no CocO.

back to top
Cherokee County
Cherokee: Gasthaus Bar & Grill
Cherokee: Brightside Lounge
Cherokee: HyVee Cherokee
Cherokee: Jobies Pasttime Lounge

back to top
Clay County
Spencer: Silver Hammer, draft
Spencer: Golf and Country Club, bottles (3/25)
Spencer: HyVee Foods, bottles
Spencer: The Bear Coffeehouse, bottles
Spencer: Tobacco Shop, bottles
Spencer: Dynos 31, bottles
Spencer: Fareway, bottles
Spencer: Dynos 32, bottles
Spencer: Cargo Express, bottles
Spencer: Pizza Hut, bottles
Spencer: C's Liquor, bottles
Spencer: Sports Page Bar & Grill, draft
Spencer: Weasys Lounge & Grill, draft
Spencer: Grand Tap, draft
Spencer: Walmart
Crawford County
Denison: HyVee Wine & Spirits. Pils, Red, Holy L, no CocO.
Denison: Fareway "Pils, Smoked Red, Holy L in six-packs"
Denison: Majestic Hills Grille "Pils, Smoked Red, Holy L in single bottles"
Vail: Chub Pocket "Smoked Red on draft"

back to top
Dallas County
Waukee: HyVee Waukee, bottles

back to top
Emmet County
Estherville: HyVee Foods, bottles
Estherville: HyVee Wine, bottles
Estherville: Fareway
Estherville: The Fatboys Pub & Grub, bottles
Estherville: Woody's Pizza, draft

back to top
Guthrie County
Stuart: Hometown Food Stuart, bottles

back to top
Hancock County
Britt: Britt Food Center, bottles

back to top
Ida County
Holstein: Spirits Stogies & Stuff
Holstein: Holstein Super Market
Holstein: Backdraft Bar & Grill

back to top
Johnson County
Iowa City: Yacht Club

back to top
Kossuth County
Bancroft: Bancroft Liquor Store, bottles
Bancroft: Main Street Pub & Grill, bottles
Algona: HyVee Wine, bottles
Algona: HyVee Food, bottles
Algona: Mulligans, draft
Algona: Billie Jo's, draft
Algona: The Afterlife Lounge, draft

back to top
Lyon County
Rock Rapids: Sporty's, bottles of Red and Pils
Rock Rapids: Todd's, bottles

back to top
Mahaska County
Oskaloosa: Cellar Peanut Pub, Red on tap + bottles of Red and Pils
Oskaloosa: Cork & Bottle, bottles

back to top
Marion County
Knoxville: HyVee W&S Knoxville, bottles

back to top
O'Brien County
Sheldon: HyVee Foods, bottles
Primghar: Bob and Scotts, bottles
Sanborn: Rails, bottles

back to top
Osceola County
Sibley: 1015 Steak Co., bottles

back to top
Palo Alto County
Emmetsburg: Fareway, bottles
Emmetsburg: Dynos 29, bottles
Emmetsburg: The Cornerstone Pub, draft

back to top
Plymouth County
Le Mars: Cork It, bottles (3/25)
Le Mars: Archie's Waeside
Le Mars: HyVee
Le Mars: Four Brothers Bar & Grill

back to top
Pocahontas County
Laurens: Silver Dollar Saloon

back to top
Polk County
Des Moines: Fongs Pizza, CocO Stout on tap.
Des Moines: Felix and Oscar's
Ankeny: "West O sighting at the new HyVee in Ankeny"
West Des Moines: Mills Civic HyVee
West Des Moines: HyVee G Mills, bottles
West Des Moines: HyVee 74th St. Westlakes, bottles
Urbandale: HyVee 86th St., bottles
Des Moines: HyVee Fleur, bottles
Altoona: HyVee Altoona, bottles
Ankeny: HyVee Ankeny #2, bottles
Pleasant Hill: HyVee Pleasant Hill, bottles
Johnston: Winestyles Johnston, bottles
West Des Moines: HyVee Grand WDM, bottles
Des Moines: HyVee W&S 42 University, bottles
Des Moines: HyVee Park Ave, bottles
Urbandale: Walgreens 3773 86th, bottles
Urbandale: Beer Crazy, bottles
Des Moines: Gas Lamp, draft
Des Moines: High Life El Bait Shop, draft
Clive: 515 Brewing, draft
West Des Moines: Keg Stand, draft
West Des Moines: Jethro's BBQ 'n Jambalaya

back to top
Pottawattamie County
Council Bluffs: West Broadway HyVee

back to top
Poweshiek County
Montezuma: Monte Super Valu 1732, bottles
Grinnell: McNally's Super Valu, bottles
Grinnell: Almost Always Open, bottles

back to top
Shelby County
Harlan: HyVee Wine & Spirits

back to top
Sioux County
Orange City: Hometown Foods
Orange City: Fareway, bottles
Sioux Center: HyVee Foods, bottles
Sioux Center: Fareway, bottles
Sioux Center: Shell Siouxper Center, bottles
Orange City: Blue Mountain Emporium, draft
Orange City: Nederlanders Grill, draft

back to top
Story County
Ames: Wheatsfield Co-op, CocO sighting.
Ames: Cyclone Liquors, bottles
Ames: The Iowa Stater Restaurant

back to top
Winnebago County
Buffalo Center: Sheltons, bottles
Forest City: Bills Family Foods, bottles
Forest City: Uptown Liquor, bottles
Lake Mills: WJ Liquor, bottles
Lake Mills: Telluwut Grille House, draft

back to top
Woodbury County
Sioux City: Jackson Street Beer, Pilsner
Sioux City: HyVee Hamilton, bottles (3/25)
Sioux City: Minerva's Restaurant
Sioux City: Hard Rock Main+Abbey
Sioux City: HyVee #1 Hamilton
Sioux City: Buffalo Alice
Sioux City: SOHO
Sioux City: HyVee #3 Gordon
Sioux City: HyVee #2 Mall
Sioux City: Charlie's Wine & Spirits
Sioux City: Braunger's Steak Co.
Sioux City: Blue Ribbon Tap
Sioux City: Castle Pub & Grill
Sioux City: Hy-Vee Southern Hills

back to top
Wright County
Clarion: That Iowa Girl

back to top
Minnesota
Fairmont: Fairmont Liquor Store
Luverne: Sterlings
Marshall: no location given, but it's there somewhere


Windom: River Bend Liquors (the municipal store)
South Dakota
Sioux Falls: JJ's Wine, Spirits & Cigars
Sioux Falls: Good Spirits Fine Wine and Liquor (at Taylor's Pantry)
Sioux Falls: Johnny Carino's
Sioux Falls: Empire HyVee (49th & Louise)