On September 26, 2015, West O CocO™ Stout received a Gold Medal at the Great American Beer Festival® 2015 (GABF, www.greatamericanbeerfestival.com) in Denver, Colorado. This page contains press releases, articles, graphics, and photos. Go here for West O logos and general press and print assets. 
Link to Official Press Release. 
Link to Feature Article for Reprint, PDF.
Please note these guidelines for use of the following text:
"West O Beer CocO™ Chocolate Stout": text should include the trademark ™ symbol, and note the capitalization of "CocO."
"Gold Medal – Great American Beer Festival® 2015, Sweet or Cream Stout category": text should always be used in its entirety to describe the gold medal, as per GABF requirements.
Supporting Graphics and Photos
CocO Stout glass photo, 6.3MB .jpg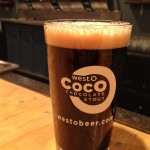 Gold Medal graphic, clear background, 2.1MB .png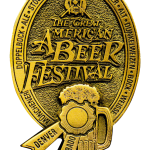 CocO™ Stout official logo, black background, .pdf

CocO™ Stout tap handle photo, 1.2MB .jpg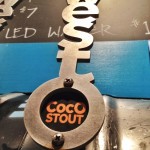 West O people 1: (l-r) Head Brewer Karl Schmitz, Owners Matt and Michaela Matthiesen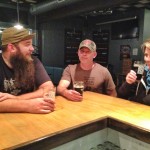 West O people 2: (l-r) Owner Matt Matthiesen, Head Brewer Karl Schmitz, Owner Michaela Matthiesen