14 Sep

Jacob County and the Damaged Goods. Live Music.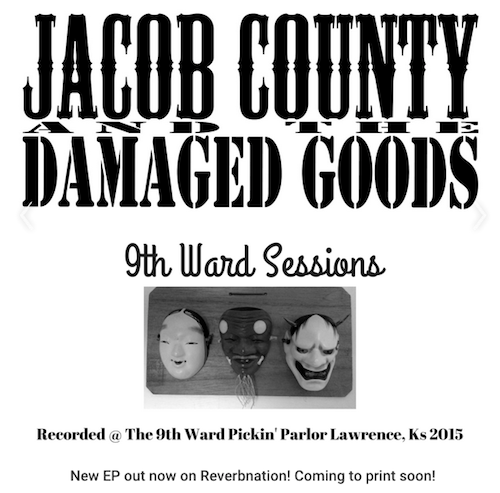 "The Damaged Goods are a rock and roll country/blues band, led by a fella named Jacob. This guy writes fantastic songs that are familiar but not derivative. The tunes are fresh and clearly come straight from Jacob's heart and head. When I saw the band, the thing that really made me fall in the love was the creative and spirited musicianship, technically impressive but also unique and not entirely safe. This comes through particularly in Jacob's guitar solos, which are fun and groovy as all get out. The band's drummer, Dirk Newton, is a true rock and roll lifer, with a lot of years under his belt and the showmanship to prove it. This is the kind of drummer that puts a little heat into his beat. This band will make you want to buy them drinks, and they probably won't turn them down." Chris Ford – LBF Band Hype
Jacob County and the Damaged Goods will liven up West O on Saturday, September 19, 2015, from 7 til 10pm.