18 May

Happy birthday to us. The Big 3.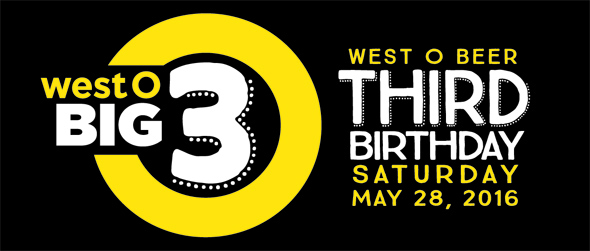 We keep racking up awards…and birthdays. Time to come out and celebrate with us again, on Saturday, May 28, noon to 10. Here's the short list of what's going on:
100 Big 3 commemorative glasses being given away at noon. The line forms early.
Rolling out this season's batch of Honeyblossom Saison. Awesomeness.
Firkins: Grapefruit 6 FT 6 at noon, Cherry Chocolate CocO Stout at 5.
McCreary's Food Truck all weekend.
Beanbag toss.
Live music out the wazoo: Midnight Squires at 2pm, David Lee at 7pm.
Strike up conversation with owners, brewers, and staff.
Random Acts of Beer: free merch, yo.
Check back often as we update the list, then plan to spend the day with us as we celebrate.